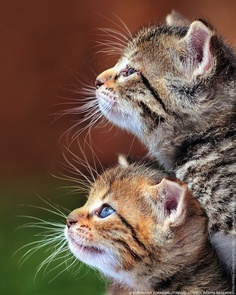 Summeridge Animal Clinic, Our Vaughan Veterinary Hospital, knows that there is an intricate relationship between cats and their owners. By nature, cats have always been stoic and it is difficult to notice if they are sick or in pain.  An observant owner can detect small changes in their appearance, behaviour or eating habits indicating that all is not well.  Our Vaughan Veterinary Hospital knows that cats are very good at hiding pain from us.  Our Vaughan Veterinary Clinic wants you to keep an eye out for any of the following changes which could indicate that your feline friend is not in purrfect health.
Any changes in water/food consumption should trigger you to put your sleuthing cap on.  Our Vaughan Veterinary Hospital knows that missing a meal or a slow decrease in food consumption can be an early warning sign that all is not 100%.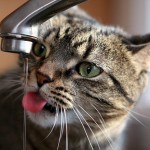 Changes in water consumption may be more difficult to observe, especially if cats are outdoors and drinking from other water sources.  If  you are uncertain about how much food or water your cat is consuming daily, don't worry,  Our Vaughan Veterinary Hospital suggests measuring food and water to obtain a better idea on their eating and drinking habits.
Our Vaughan Veterinary Hospital realizes that our feline friends will always be somewhat of an enigma.  It is their mysterious nature that draws us to them, wanting to know more, but it is also their mysterious nature that allows them to keep us at bay.  That is why our Vaughan Veterinary Hospital, the Summeridge Animal Clinic, wants you to become a keen observer of your feline friend by documenting any changes and contacting us immediately to ensure proper treatment.  Stay tuned for another article exploring other signs of illness in your cat.  For more information you can contact us at 905-731-1225 or visit our website www.summeridgeanimalclinic.com or our Facebook page at www.facebook.com/summeridgeanimalclinic.