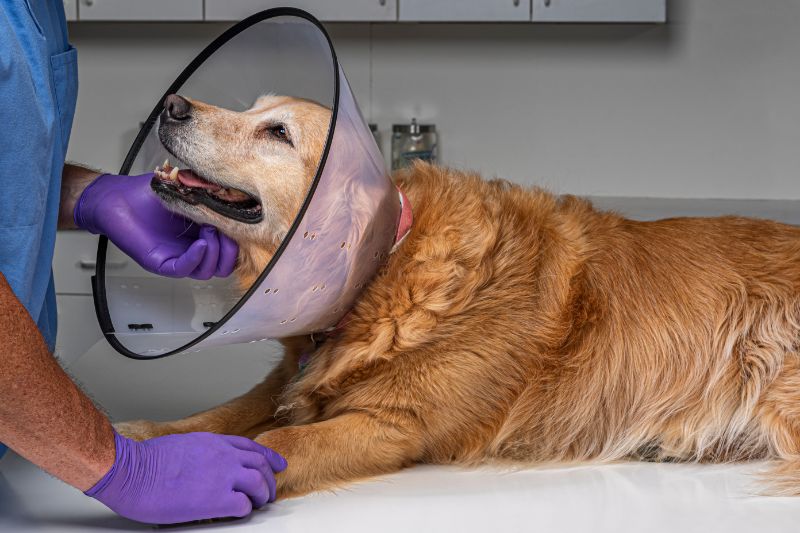 It's always stressful when a beloved family member has to have surgery. It doesn't matter if the patient has two legs or four, it can be hard to know what to expect and how to prepare.
Summeridge Animal Clinic prides ourselves on safe, affordable, and quality surgical care for your furry patient. No matter what surgical procedure your pet needs, we have you covered when it comes to prepare yourself and care for the patient after a pet surgery.
Prepping for Pet Surgery
First and foremost, it's important that you understand the procedure being performed as well as potential risks and complications. Please don't hesitate to call us or schedule a consultation regarding your pet's surgery.
Anesthesia is perhaps the scariest part of pet surgery for most people. While no anesthetic event is without some risk, our staff takes every precaution that we can to make it as safe as possible for your pet. From thorough patient risk assessment to individualized anesthetic protocols to extensive monitoring before, during, and after anesthesia, your pet is in good hands.
In many ways the procedure starts before you even arrive at our practice. We will have instructions regarding:
Feeding and watering your pet prior to the procedure.
Arrival procedures.
Administration of medications your pet may already take.
Recommendations for medications to be administered ahead of time to allow your pet's procedure to go as smoothly as possible.
It is also very important that someone knowledgeable about your pet brings them the morning of surgery. This helps to make sure that all questions are answered on both sides and allows appropriate releases to be signed.
Helping Your Pet Recover
Once your pet is home, their healing process will be largely up to you. We will be sure to go over specific instructions with you, however you can do your part by:
Providing your pet with a clean, comfortable place to rest.
Giving your patient some space by preventing other pets and family members from pestering them during recovery.
Restricting your pet's activity as directed.
Administering medications such as pain medications and antibiotics as directed.
Evaluation your pet's incision or bandage daily.
Keeping follow up visits as scheduled.
Being sure that your pet is wearing any recovery collar provided.
During recovery it is likely that your pet's lifestyle may be altered a bit. Instead of chasing squirrels in the backyard, it may be crate-rest and lots of snuggles. Be sure to up your game with a focus on environmental enrichment. 
Following Up
Is your dog vomiting each time you give the prescribed pain medication? Is your puppy being crazy despite your best efforts after her spay? Is your pet just not eating well even though we said they should be back to normal? By all means, call us! We can't help if we don't know what is happening. Maybe a different drug is necessary, a light sedative in order, or a recheck with us.
Pet surgery is not fun, but it is an important part of keeping our pets healthy. By working together as a team, we can make sure that everything goes well and that your furry patient is back to normal as soon as possible.