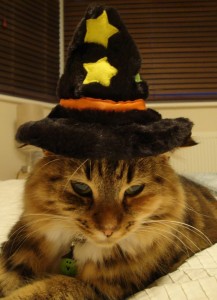 Hear ye! Hear ye!  We would like to announce that during the month of October, your Thornhill Veterinary Hospital will be holding a Halloween costume contest.  If you have a picture of your cat, dog, rabbit etc., in a Halloween costume, please send it to us by email or upload it to our Facebook page for our consideration.
 As we all know, Halloween is not only for children.  People of all ages like to dress up.  Many of our pets also look forward to dressing up as little devils or princesses. 
 If you do not happen to possess a costume for your little devil or princess, take advantage of our selection at the Summeridge Animal Clinic, your local Thornhill Veterinary Clinic.  We have an array of costumes in different sizes from xtras small to xtra large.  Come on in and let your pet try on our the costume of your or their choice and we'll take a picture.
 Halloween is a fun time – for both children and adults as well as their pets.  Let's celebrate the special bond we have with our four-legged friends by capturing the essence of their characters through a costume.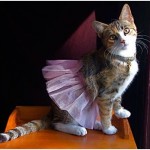 Post your photo on our Facebook page at www.facebook.com/summeridgeanimalclinic
If you have any questions, please call us at Summeridge Animal Clinic at 905-731-1225 or visit our website at www.summeridgeanimalclinic.com.