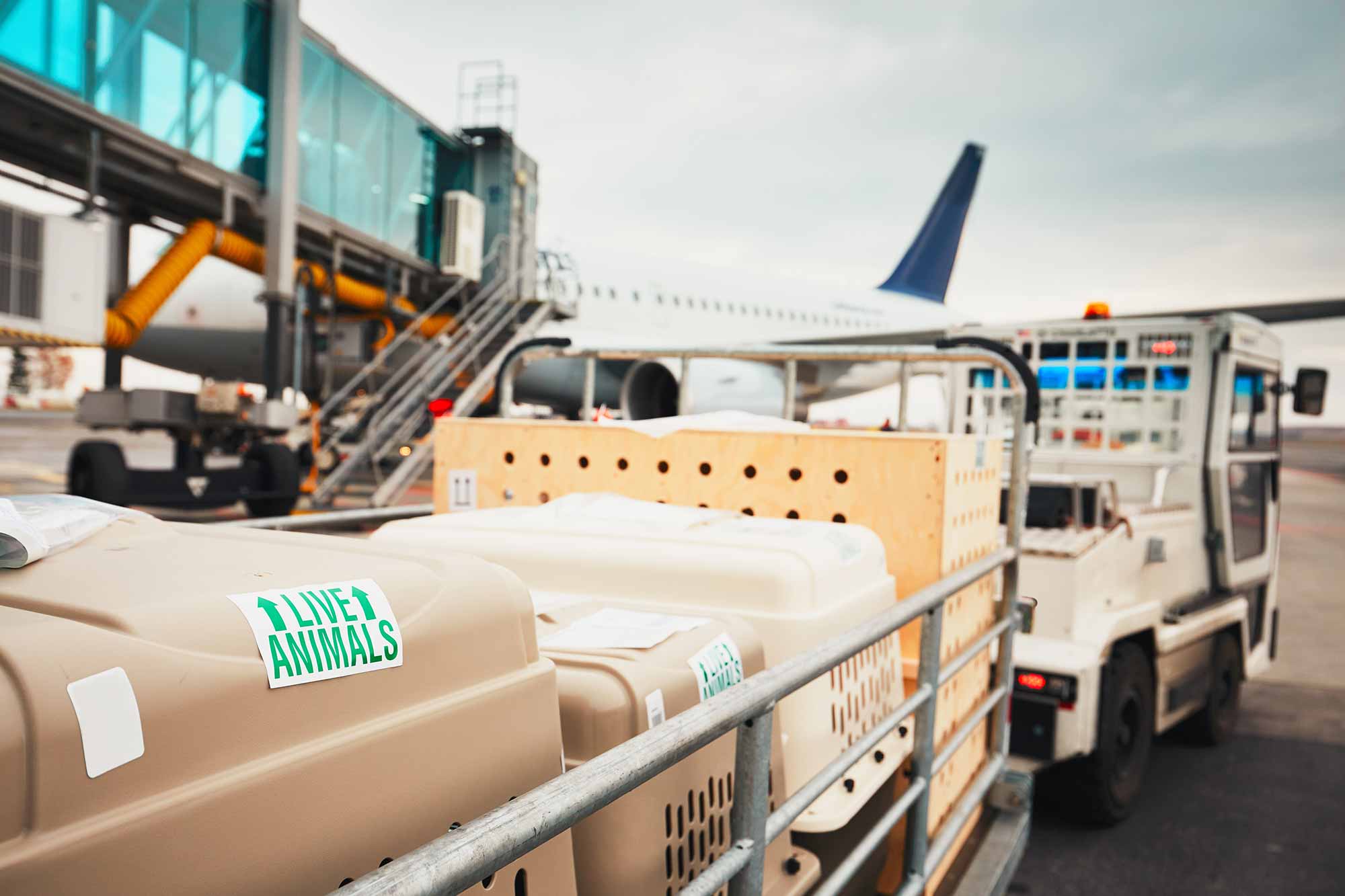 Moving or traveling internationally requires plenty of planning and elbow grease under the best of circumstances. Bringing your pet along may seem like a no-brainer, but including a four-legged travel companion in your plans means a lot of extra research and preparation on your part.
Your team at Summeridge Animal Clinic welcomes the chance to do our part in helping you to prepare for international travel with pets!
Preparing for International Travel with Pets
Most countries have a list of requirements that must be met in order for a foreign pet to cross their borders, such as certain vaccinations (within a specific timeframe), demonstration of vaccination titers, parasite prevention, microchipping, quarantine requirements, as well as re-entry requirements when applicable. Your pet will also need to obtain a Canadian International Health Certificate before entering a foreign country.
Individual airlines also have their own set of requirements for animals. Contact the airline directly to find out if there are breed or size restrictions, temperature flight restrictions, specific crate requirements, or anything else you need to know about.
Give Yourself Time!
The requirements for the admission of foreign pets can vary widely from country to country. Without the proper paperwork and other legal steps, your pet runs the risk of becoming trapped in quarantine for weeks or months, sent home, or at worst, euthanized. The more time you give yourself to prepare your pet for travel, the greater your chances are of making sure you meet all requirements set by your country of arrival and your chosen airline well within the allotted time frame.
We can help! Give us a call to start on the process of obtaining a Canadian International Health Certificate, and for assistance in making sure you meet any other requirements.
Moving Tips
Moving internationally with a pet brings with it a whole new set of challenges. Consider our tips to streamline the process and reduce stress for your pet, and yourself:
Contact the Canadian Embassy or High Commission in your arrival country to find out if there are any specific requirements for moving to the country with a pet.
Consider enlisting the help of a reputable pet moving service in your destination country.
Research veterinary hospitals and emergency clinics in your new city or town ahead of time, and have their numbers in your phone.
This one is obvious, but be sure that your new home allows pets! Some apartment complexes, long-term hotels, and rental properties do not allow pets or will charge extra.
Preparing Pets for Travel
Once you have your paperwork sorted out, it's time to prepare your pet for the flight. By taking steps well in advance, you can make the trip go as smoothly as possible:
Try to schedule a flight with few (or no) layovers, and time the flight to avoid extreme heat or cold.
Take time in the weeks or months leading up to the trip to acclimate your pet to the carrier that he or she will be flying in.
Include a few "comforts of home" in your pet's carrier, such as a favourite toy or an article of your clothing (with your scent on it).
Sedating a pet for travel is not generally recommended.
If you have any other questions or concerns regarding international travel with pets, please don't hesitate to contact the staff at Summeridge Animal Clinic. Bon voyage!